MARY CHRISTINA SCIASCIA (POLLY)
27-12-1885 to 19-09-1957
Not much is known of Polly's early life, except that she was one of three of Nicola Sciascia and Rira McGregor's children who were born at Rangitikei Heads Pilot Station, the other two being Carlotta and Jack. When the family were at Kawhia, Polly stayed with the Chief Rewi Maniopoto after whom she named one of her sons. It is also known that she saw Te Kooti who often visited Rewi. Her husband Hoani was the son of George Macdonald and Rina Puhipuhi Meihana, and they spent most of their lifetime in the Marlborough district.

An astute businesswomen she and her husband had 4 general stores and 2 sawmills at various stages of their lives. Besides their own large family, they brought up many of their inlaws children and on nearly every visit to the north island, brought someone home to stay. Bill and Rangi Morris, Bill Jacob, Jock Norton, Coggy & Lady Cheesman are some of the names that come to mind who were brought up as family.

She was proud of her heritage and came to the North Island to see her mother whenever the opportunity arose.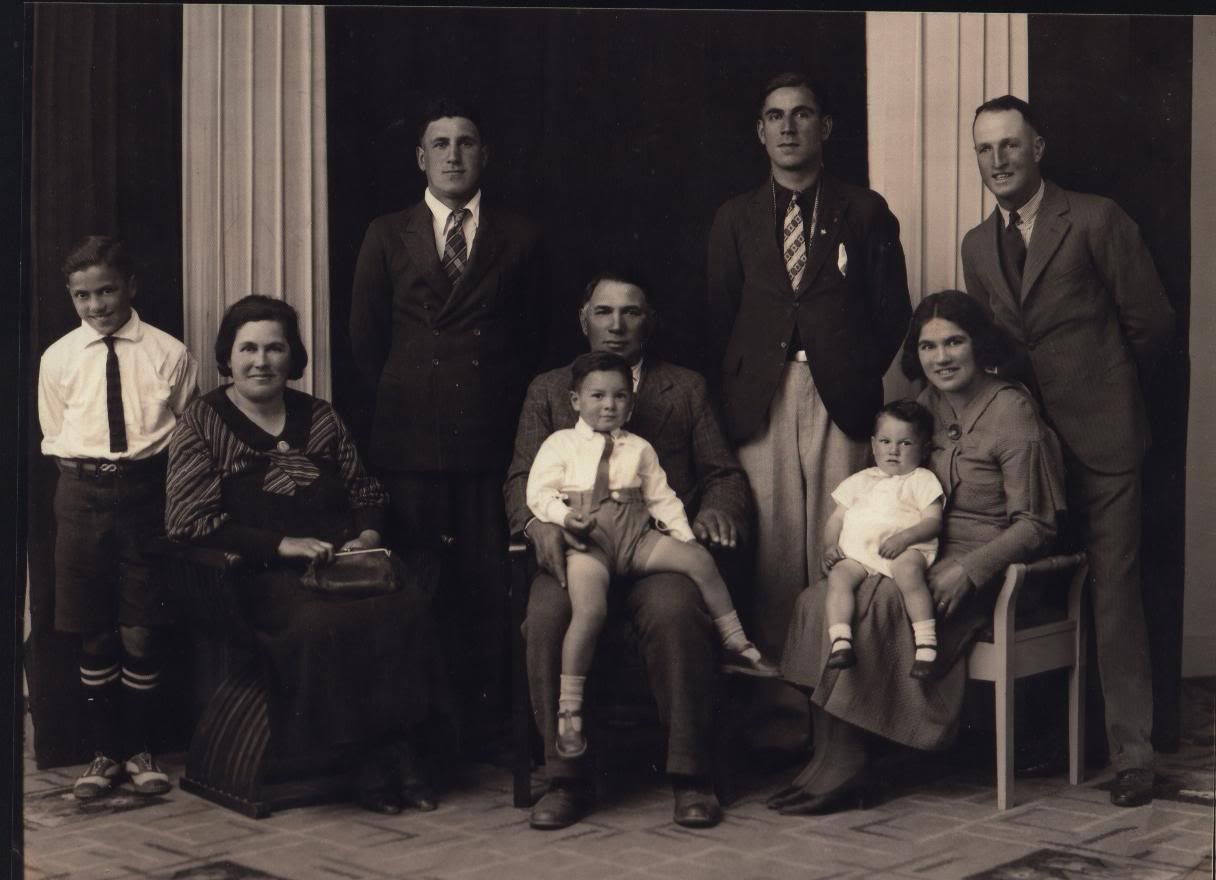 Adults (L to R)
Rear - Nicholas James MacDonald, Hoani MacDonald, Jack Green
Front - Mary Christina (Polly) MacDonald, Hoani MacDonald (snr), Elsie Maude Green (nee MacDonald)
Identity of Children unknown, possibly (L to R) Enoka MacDonald, Graham Green and John Green
NOTE:
Most text has been taken from the reunion books of 1972 and 1987. However some changes have been made due to recent research identifying some minor errors in previously published text.