Dedication
This page is dedicated to the life of Charles Rangiwawahia Sciascia, seventh child of Nicola Sciascia and Riria McGregor.
As a child of 6-7 yrs Charles was living on Portland Island off the coast of Mahia where is father Nicola was lighthouse keeper. It was there on March 29th 1898 that his father died after being gored by a bull in the farm paddock. He then left with his mother Riria along with his brothers and sisters to return for a time to Koputaroa. As a teenager Charles moved to Porangahau in 1908 to help his uncle Hokowhitu in the construction and carving of the meeting house (Te Poho o Kahungunu) there.
With his brother John, Charles was a very successful Rugby player and they were both selected for the 1913 Maori All Black team.
A photo of the 1913 Maori All Blacks can be found here. Charles is front right beside his brother John
In August of 1914 Charles enlisted in the New Zealand army where he rose to the rank of Sgt. Charles served and fought in Gallipoli before being transferred to France and finally to Flanders in Belgium. He left for battle on July 31st 1917 and was reported missing in action the following day.
A copy of Charles' map of Gallipoli can be found here. (0.2MB)
A bigger copy of Charles' map of Gallipoli can be found here. (1.0MB)
An even bigger copy of Charles' map of Gallipoli can be found here. (2.4MB)
The biggest copy of Charles' map of Gallipoli can be found here. (10.9MB)
Click here for information on the Monument to Charles Rangiwawahia Sciascia
(text as supplied by Linda Fletcher)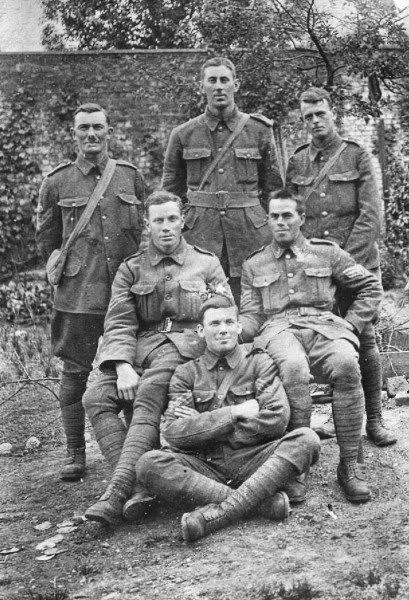 (above) Charles with Wellington Officers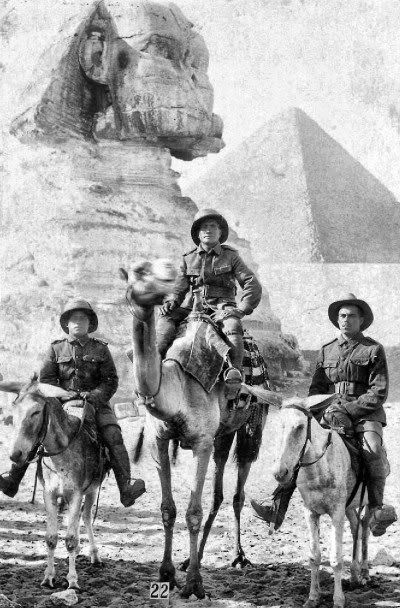 (above) Charles on the donkey on right
Painted portrait as used to hang in Aunty Polly's home
Some information here on the Memorial to Charles Rangiwawahia Sciascia (as supplied by Linda Fletcher)
The impressive memorial to Uncle Charlie at La Basse Ville, which had been kept secret from the New Zealand family, was a joint project by Dominique and Paolo Fulci.

The rough-hewn stone, which stands at 1.72 metres, the exact height of Uncle Charlie is made of white stone from the Cote d'Or in Burgundy, France.

It is quite stunning...Dominique has put a lot of thought into it. Its top is rounded, representing the soldier's shoulders rounded from the heavy pack and also the huge amount of responsibility he carried as a Maori All Black and a sergeant leading his platoon.

It is surrounded by cobblestones, representing the difficult paths the soldiers tramped during battle; three of the corners have a blue stone marker symbolically representing the other soliders who were Uncle Charlie's comrades and the fourth faces east, in keeping with Maori custom, and features the path to the monument. There are three flagpoles with a Belgium, Italian and New Zealand flag.

We don't know all the details but Dominique obviously talked the town council into giving the land – no worries with resource consents here!!

The words are Paolo's. He has cleverly covered the doubt over the actual time of Uncle Charlie's death by saying "on the night of July 31, 1917."

We had karakia and waiata and speeches…everyone was quite blown away as you can imagine
Linda Fletcher